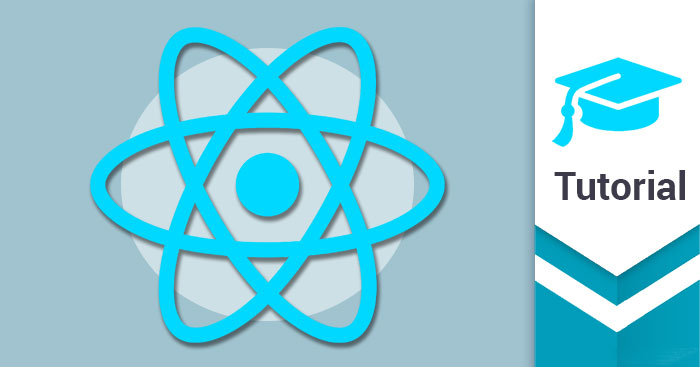 ---
What is React?
React is a library developed by Facebook which makes it very easy to create interactive UIs. It is a JavaScript library used for building reusable components. React is widely used around the world, by some companies you may know:













React has become arguably the most popular JavaScript framework currently in use.
What do I have to know to start this course?
You must have a basic knowledge of HTML, CSS and JavaScript. In case you lack some knowledge try these tutorials first:
They are short, simple and also free.
I have the basics, how shall I start the course?
In order to work with React you have to install the Node Package Manager (npm). If you already have it you can start the course now!
Do I need anything else?
You will need some text editor. We recommend Visual Studio Code.
Is this tutorial really free?
Yes, it's completely free.
What will I build?
During the course you will build a real fully responsive Daily Agenda application.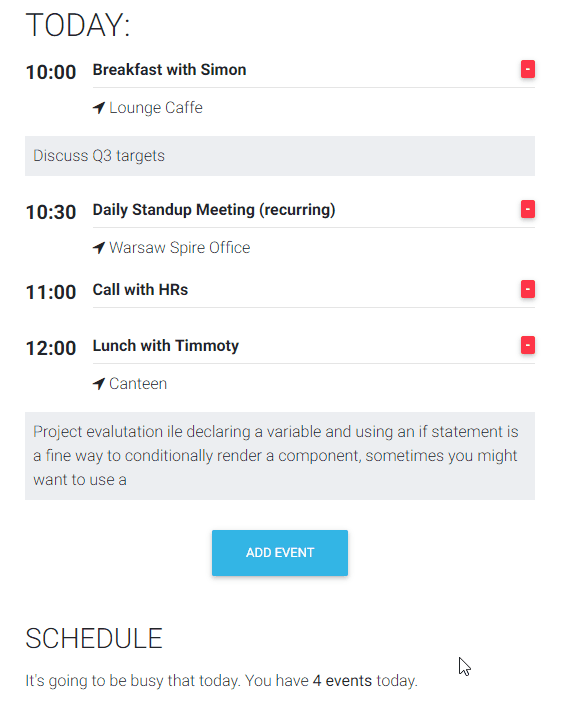 What will I know once I finish this tutorial?
During this course you will also learn many powerful and useful technologies such as: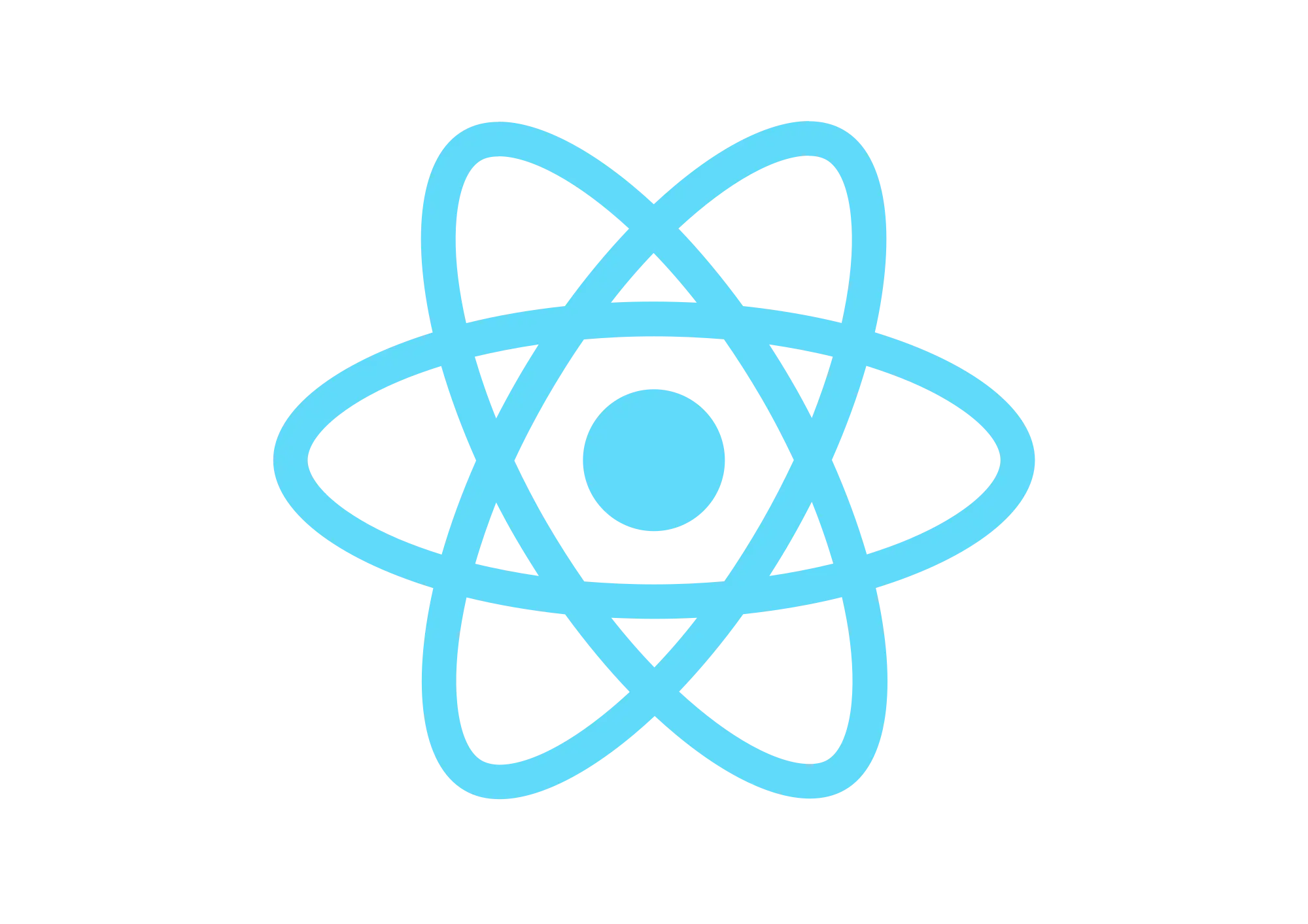 React
The newest version of React including the most recent features. The technology used by Facebook, Airbnb, Amazon, and American Express.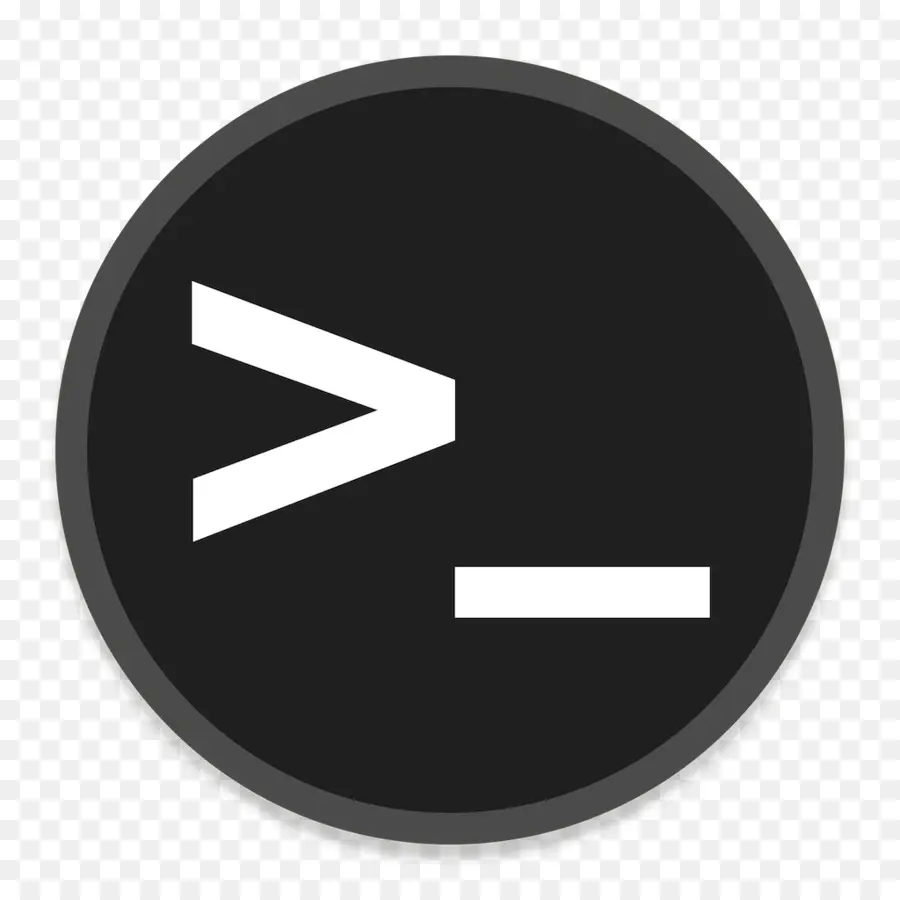 Create React App
Create React App speeds up your development. Creation of projects, classes, services has never been easier.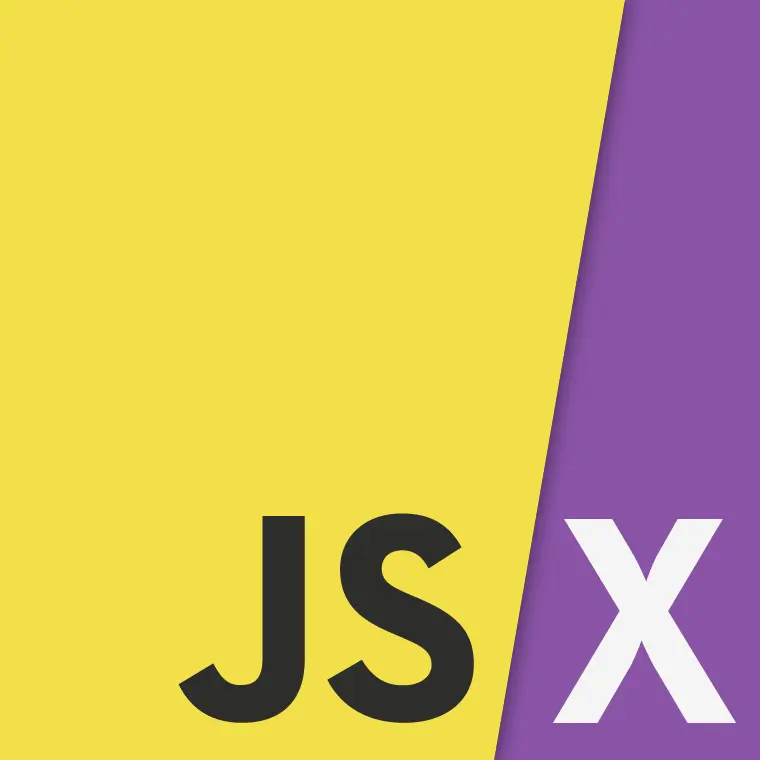 JSX
JSX is a syntax extension to JavaScript. JSX may remind you of a template language, but it comes with the full power of JavaScript.
NPM
Within this tutorial, you will also learn how to use the Node Package Manager to easily install and maintain your project dependencies.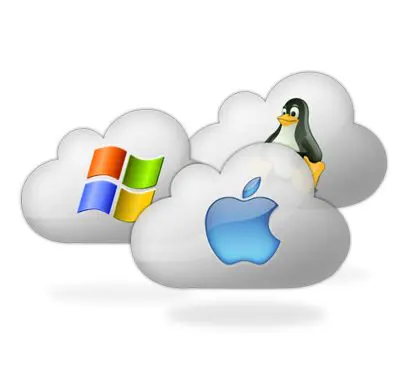 Cross-platform
Regardless of whether you are using Windows, macOS or Unix - this tutorial show you how to use Angular on each operating system.
SPA
If you have ever wonder why some websites are blazing fast you should continue reading. This tutorial will guide you on how to build a Single Page Application, which works without reloading.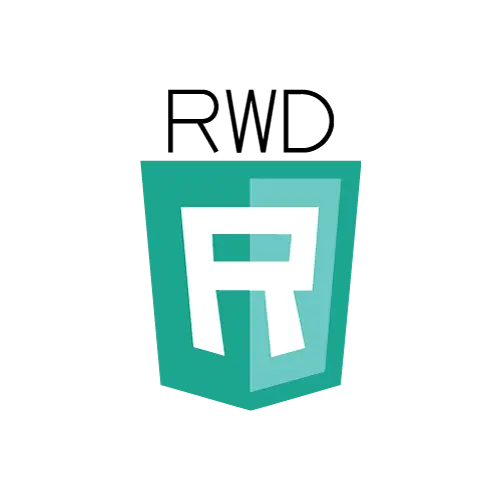 RWD
Within this tutorial, you will learn about Responsive Web Development - in other words, how to build a website which looks awesome on each device. Regardless of whether it's a 30-inch monitor or a smartphone screen.
MDB
This tutorial will also teach you how to combine two powerful tools - Bootstrap and Material Design to achieve an outstanding effect on your website for application.
For more than 5 years Dawid worked as an IT Consultant specializing in SOA/EAI/ESB in the banking domain. He gained experience working in countries like Netherlands, Belgium, Poland and India developing enterprise-class systems for the most prestigious companies. Since co-founding mdbootstrap.com & brandflow.net in 2016 he has been using and teaching technologies such as Angular, TypeScript, PHP, AJAX, Mongo, SQL, Hadoop Stack, Virtualization, Automation and many others...