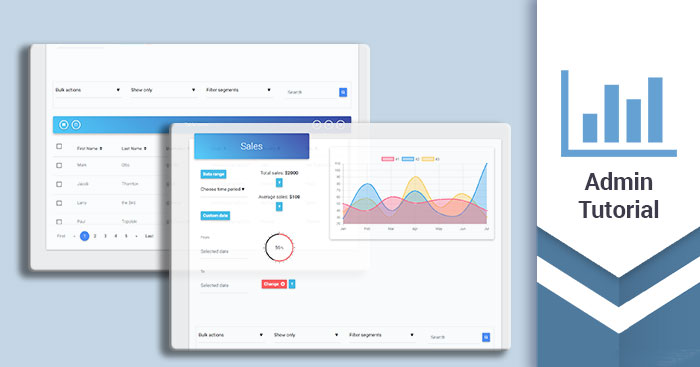 ---
Project introduction:
Admin dashboards belong to the most advanced UI category. They are designed for the organization and visualization of the huge amounts of data and for managing the multiple functionalities of the application.
Click on the button below to see the final result of this tutorial:
You will learn how to create and use the following components and functionalities:
Side navigation

Component initialization via JavaScript

Double navigation

Advanced navigation layouts

Skins

Customization via CSS

Sections

Charts

Select

Datepicker & timepicker

Tables

Table responsiveness

Pagination

Modals

Checkbox

Accordion

Dropdowns

Alerts
Co-Founder at MDBootstrap. Entrepreneur, web developer, UI/UX designer, marketing analyst.
Dancer
and nerd in one.